Hello! Let me introduce myself...I'm Dr. Diane Fitch, but most of my clients call me "Dr. Di"...

I hold a B.S. in Psychology, a Masters in Clinical Psychology, and a Doctorate in Counseling. I am trained in Marriage & Family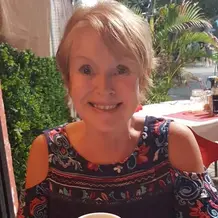 Therapy, Clinical Psychology, Brief Solution-focused Therapy, and Family Mediation. I am certified to teach Dr. Steven Stosny's Compassion Power "Boot Camp" and Michelle Weiner Davis' "divorce-busting" Seminars: "Marriage Breakthrough" and "Keeping Love Alive". I am also trained in Ericksonian Hypnosis and "Brain Change Therapy".
I am licensed as a Marriage & Family Therapist (LMFT) and a Professional Counselor (LPC). I am also certified as an Anger Resolution Therapist (CART) and a Family Mediator. I specialize in relationship issues of every kind. I enjoy working with individuals, couples and families (even "step" families). I also have vast experience counseling persons with mental illness and couples considering divorce. I like teaching individuals and couples the skills they need to create the life and relationships they have always dreamed of, rather than spending weeks/months diagnosing the problem or assigning blame...

I have over 25 years of clinical experience with a broad spectrum of clients (including five years as a Forensic Treatment Psychologist in the Criminal Justice system). I currently maintain a private counseling practice in Kerrville, Texas. I keep my practice small and my hours flexible, so I can be available to my clients with relatively short notice. I don't like to leave people in crisis on a waiting list! Give me a call, and let's see if I can help...